To buy your embroidery design or membership in embroiderypacks.com you just have to follow these steps, if you are already a client you can log in. At embroiderypacks.com we have thousands of embroidery designs available for you! To find the design you want, you can use our search engine or category menu.
STEP 1 – Select products
Log in here to purchase an embroidery membership.
Embroiderypacks.com/membership/ (Buy only once and dedicate yourself to download)
Enter here to buy one or more embroidery designs.
Embroiderypacks.com/product/ (Buy one or more designs individually)
STEP 2 – Add to cart and buy
Buy embroidery membership.
Choose an embroidery membership, to buy click on the green button (Register Now)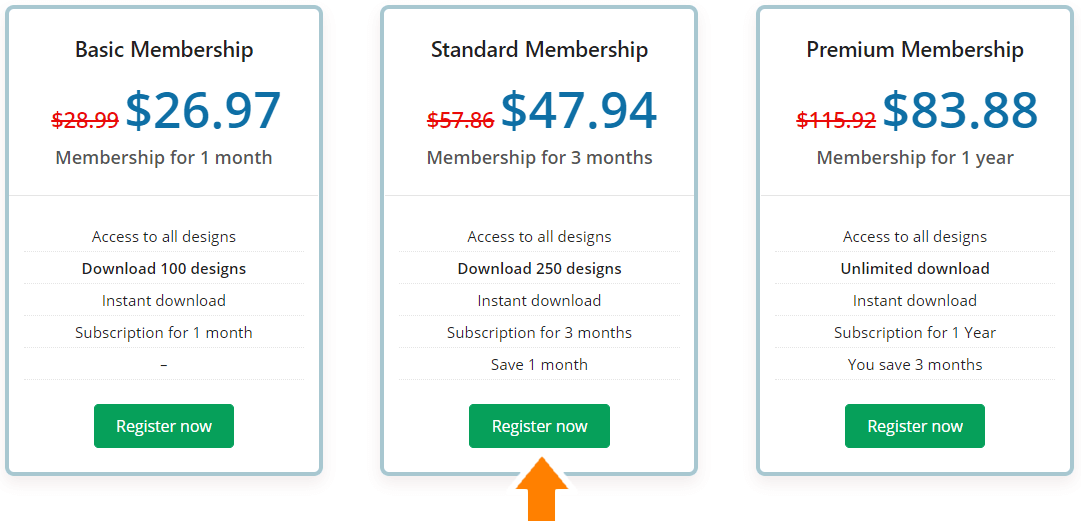 Buy various embroidery designs.
Add one or more designs you want to your shopping cart through the green button ( Add to cart)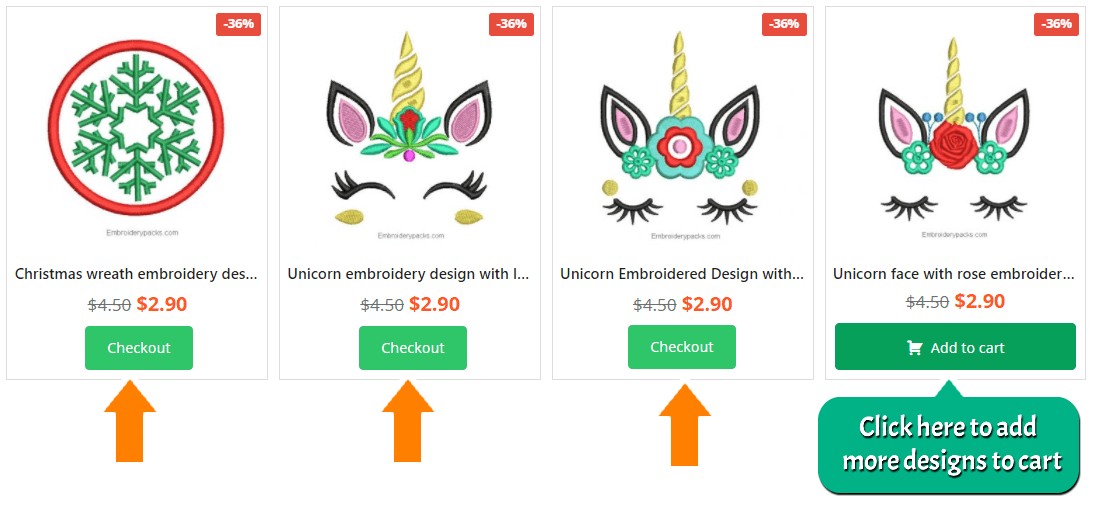 You can also buy on the product page.
On the product page you can also add several designs to your cart, to buy click on the green button ( Add to cart)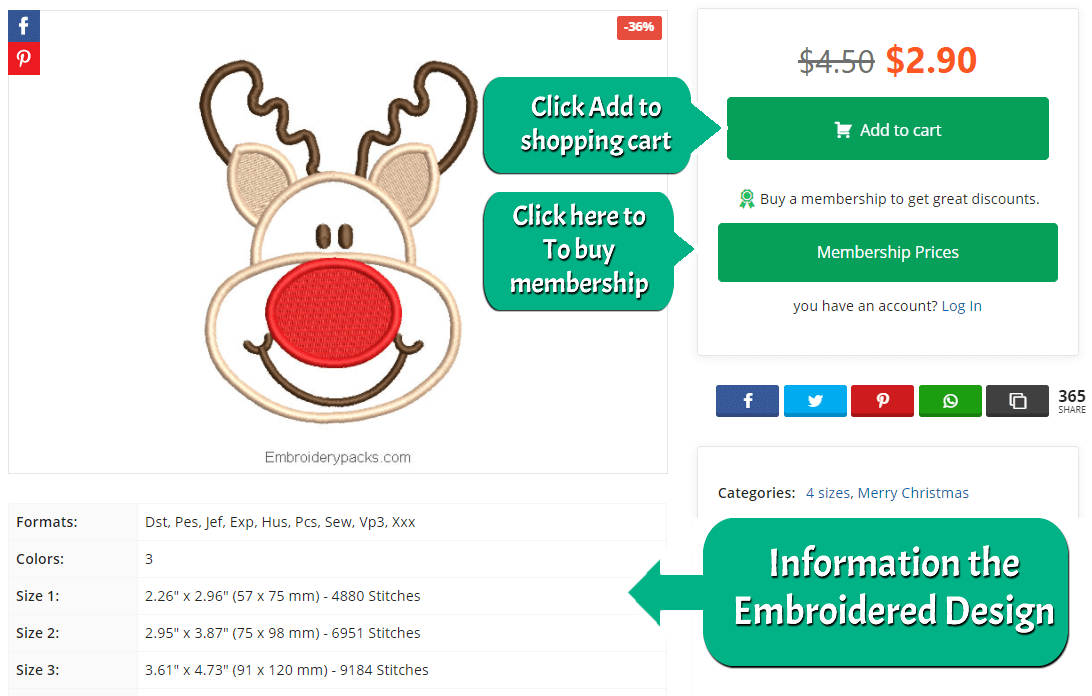 Pay for your order.
Once one or more designs have been added to your shopping cart, to pay, click on the sell button (Checkout) or on the menu button 3 items

STEP 3 – Enter your details
On the payment page you will be able to know all the details of your order, below enter your data for registration and click on the (Download) button .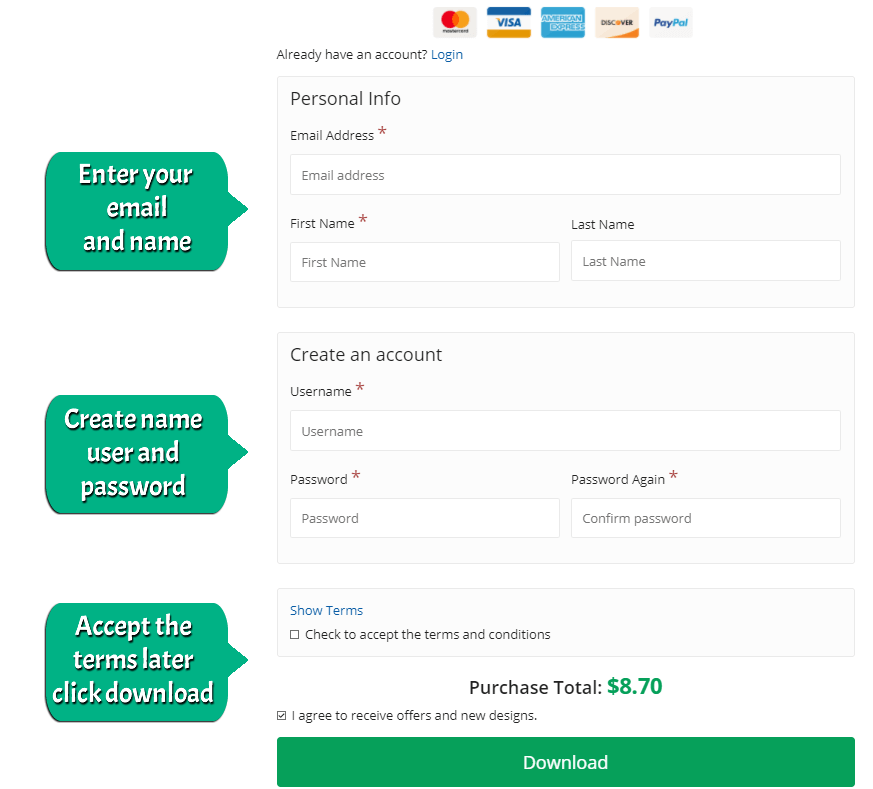 STEP 4 – Pay and download my purchase
By clicking buy you will be redirected to the secure PayPal page, there you can pay with your PayPal balance or Pay with a debit or credit card.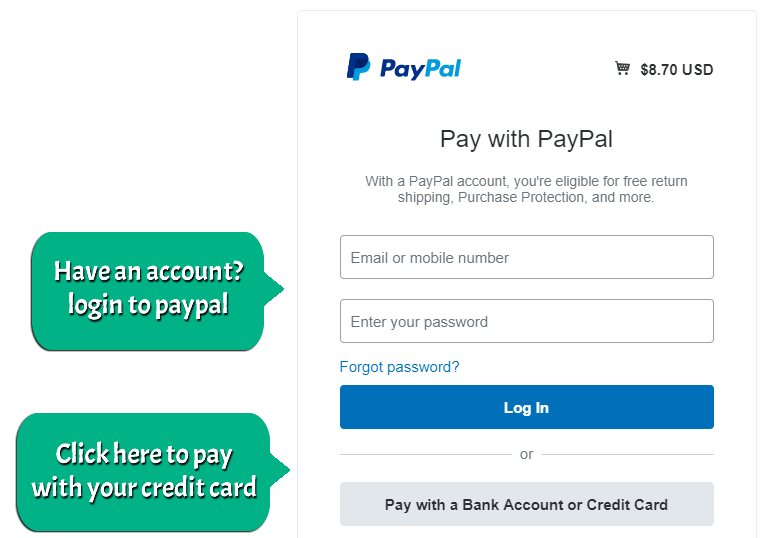 Download purchased embroidered designs
Once the payment is processed, you will be redirected to the purchase confirmation page to download your order.